Update: Belize License for Cenote Falls Online Casino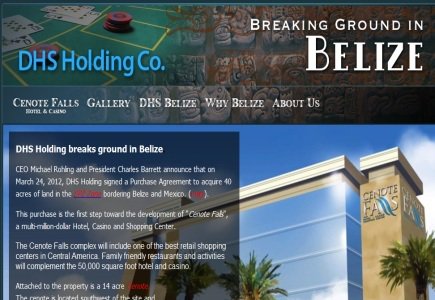 DHS Holdings progresses with its online plans
An announcement came this week from Tennessee-based DHS Holdings that its Cenote Falls Online Casino has received an approval for a Belize license. The software the enterprise will use has not been specified so far.
The venture&s management will be discussed and composed when the company CEO Michael Rohling meets with executives in Las Vegas, said Charlie Barrett, president of DHS Holding.
In a comment on the coming meeting, Rohling said: "Experienced management and key personnel are crucial for the future success of the online gaming division of our company."
With this venture, DHS will complement its big land gambling aspirations, which include the purchase of 40 acres of land on the Mexico-Belize border that should be designated an EPZ Zone.
According to Barrett, this land purchase is the first step toward the development of "Cenote Falls", a premier multi-million-dollar 50,000 sq. ft. hotel casino resort which will also include a big retail shopping mall.
Best Mahjong Sites
Recent Additions
Popular