Plans for Future Revealed by Williams Interactive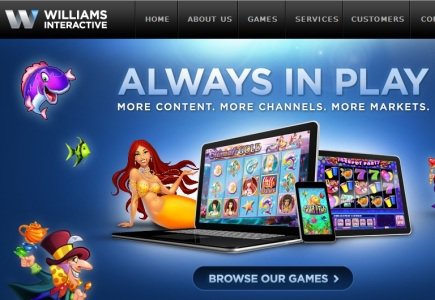 This week the wider public became acknowledged with the WMS online subsidiary Williams Interactive&s plans for the future, which include legal internet gambling action, made possible thanks to the Nevada online poker licensing that it achieved as a supplier earlier this year.
Thereby, the company plans to offer its services in land-based Nevada casinos, and to leverage its relatively new free Facebook app Jackpot Party Social Casino which has already proved to be a successful revenue-maker through which players play with and can purchase virtual currency. In the first 13 weeks of its existence, the app became Facebook's fifth most popular casino game, with around 2 million monthly active users.
Providing this info, Jordan Levin, the chief operating officer of Williams Interactive, stated: "I'll be honest with you; the pace of growth of the app has exceeded our expectations. Pleasantly."
In addition to this, Orrin Edidin, a WMS president who heads up Williams Interactive, referred to WMS& relation with the history of troublesome US online gambling environment, commenting: "There was a proliferation of online wagering as early as 1999, but as a licensed, land-based slot machine provider, we were very, very careful about touching the space and compromising those land-based licenses. The legality was very muddled, particularly in the U.S., so we decided conservatively to stay away from it.
"But more recently, [online gambling] has been evolving so quickly and moving so fast, we're learning together at the same time," Edidin said, adding that he believes individual states will keep pushing their own online gambling initiatives, just like Delaware, Nevada and New Jersey.
As for the company&s plans for online activity, Edidin specified that there will be no showing of the WMS or the Williams brand on any online casino or game, but rather that they plan to adapt successful slot machines from WMS' inventory for online casinos, employing a tailored approach for each jurisdiction.
Giving an example, he said that unlike in the U.K., where Williams operates an online casino outright, in Belgium they will operate online casinos for existing land-based casinos that can't afford or are not technically capable of doing so on their own.
In addition, another prong of this plan is to license its slot programs to online casinos in Europe and take a cut of the profit they make through the games. In order to do this, and be able to remain competitive in this field, where according to Levin Williams Interactive faces six to eight competitors on each bid to license a game to an online casino, Williams acquired Iowa-based video game developer Phantom EFX and Swedish online game developer and distributor Jadestone Group.
Best Mahjong Sites
Recent Additions
Popular