Hard Rock Casino and Double Down Casino in Partnership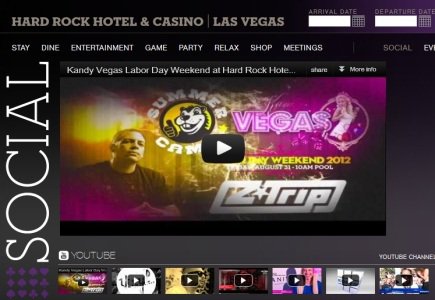 An announcement came this week from International Game Technology that its online social gaming subsidiary Double Down Casino has entered the first partnership with a Las Vegas land gambling business, closing a deal with Hard Rock Hotel and Casino.
Based on the deal, the DoubleDown Casino application will be hosted on the Hard Rock Hotel and Casino Las Vegas website, on which players will be able to connect and compete with friends and play to win virtual chips.
"Hard Rock is giving players more entertainment, even when they're not on the casino floor. Engaging through the website allows players to remain connected to the property they know and trust, with DoubleDown Casino providing the gaming entertainment," said Eric Tom, executive vice president of global sales at IGT.
On the other side, Bill Warner, president of WG-Harmon, LLC, which manages the land-based venue commented: "Hard Rock Hotel and Casino Las Vegas is constantly looking for ways to enhance our players' experiences. What the relationship with DoubleDown Casino enables us to do is provide just that—more fun, more play, more entertainment."
Best Mahjong Sites
Recent Additions
Popular