Fluffy Paws from WinADay Casino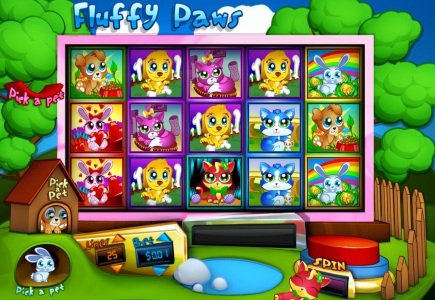 A brand new game has been launched by WinADay Casino – it&s a five-reel, 25-payline video slot Fluffy Paws, which takes players to the adorable world of pets and brings the number of WinADay instant-play casino games to 33 – most of them being linked to the casino&s progressive jackpot.
The game features three main pets: Bunny, Kitty and Puppy, all carrying different bonuses comprising free spins, multipliers, expanding wilds, and bonus rounds.
When entering the game, players select their preferred pet, but can change their decision any time during the play. They will enjoy the cheerful, crisp graphics and entertaining sounds which go well with the lovable theme.
Regarding the new launch, WinADay Casino Manager Michael Hilary said: "We create all of our own slot games. Our games designers are right here in our offices, so we&ve been watching this one develop over the summer, and I think this is one of the coolest games they&ve ever come up with!"
Best Mahjong Sites
Recent Additions
Popular